We work to go beyond client expectations — That's why over 300 public and private sector organizations, consider us their partners.
Established 1954
George Hills put his name on the door nearly 70 years ago, starting a firm to revolutionize the claims administration service industry with a focus on California public and private entities and insurance carriers, Mr. Hills, identified problems with existing providers and created solutions to change the industry.
George Hills' Philosophy
Mr. Hills focused our services with a philosophy of personalized and attentive client relationships delivered by top of class dedicated resources. While Mr. Hills has passed on, his vision continues to shape the best practices of the entire industry, along with our team's expertise, advanced technology, new divisions and lines of service, and commitment to our clients.
At George Hills, we've continued to employ highly experienced professionals who have mastered the processes, procedures and 'human touch' of adjusting, appraising, examining and investigating claims. Unmatched in our core competencies, our claims adjusters adeptly handle claims for municipalities, joint powers authorities, education systems, self-insured corporations, and insurance carriers.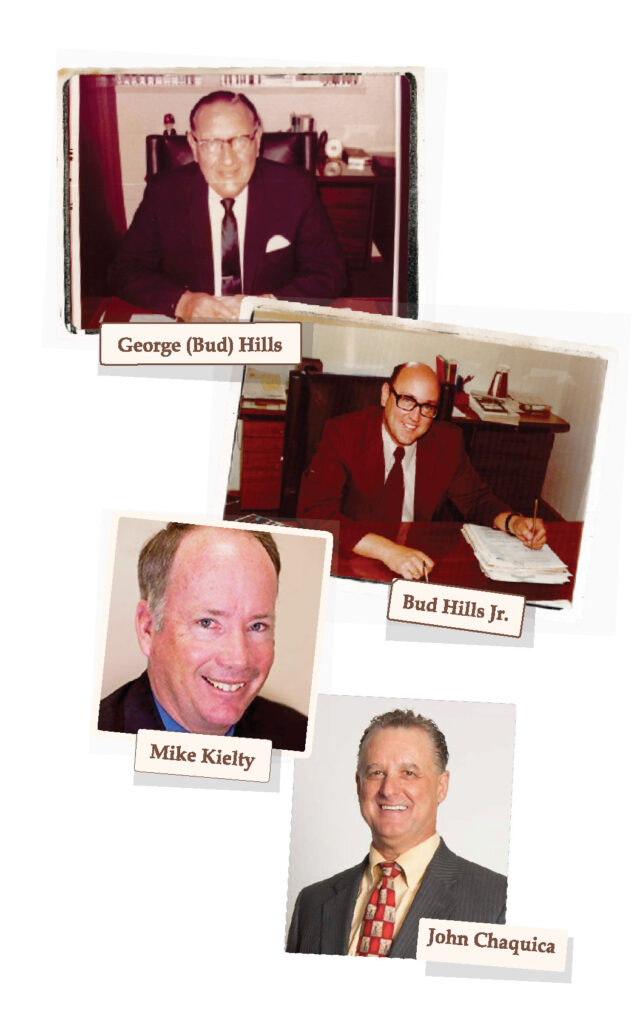 We're honored to still be serving several of our original clients, nearly four decades later.
— John E. Chaquica, Chief Executive Officer
Client Loyalty
George Hills has client relations going into their fourth decade. This can only be achieved by unmatched service and experience in building trusted relationships with deliverable results. Our partners play a key role in our success. We work closely with clients, sharing knowledge, best practices and a customer-centric approach to problem solving for our mutual benefit.