Subrogation Recovery Saves Money
A subrogation claim is a loss caused by the negligent act of a third party. While the basic concept is relatively straightforward, subrogation recovery in the public sector is an area of claims handling often overlooked or forgotten. It involves both large and small investigations as well as analysis of losses for reducing expenses.
Subrogation recovery claims can result from:
Auto Debris Cleanup
Fire Hydrant Damage
Sign Damage
Fence Damage
Vehicle Damage
Underground Service Alert Damage
Streetlight Pole Damage
Electric Pole Damage
Traffic Signal Damage
Transformer Damage
DUI Fees
Environment Spills
Graffiti Code Enforcement
Fires and Explosions
Emergency Response
Product Failure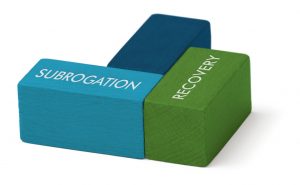 Systematic and Aggressive Case Resolution
George Hills' Subrogation Division works aggressively to maximize recovery on behalf of our clients. In our pursuit of subrogation case resolution, we encourage and ensure that debtors resolve debts quickly while applying and adhering to law and administrative changes and methods. Our goal is to help debtors achieve long-term compliance and deter non-compliance. Our experienced staff negotiates settlements based on current federal and state laws to obtain the highest possible recovery. We have an attorney available to represent in litigation or negotiate a settlement.
Learn more about our Subrogation Recovery Division:
Ensures the protection of the client and debtor's rights, privacy and concerns.
Resolves compliance issues in an impartial and professional manner.
Understands all issues related to the cases we resolve.
Takes every opportunity to educate the debtor to avoid future compliance issues.
Offers voluntary options to resolve debts in order to minimize intrusion.
Empowers staff to take fair and appropriate actions to break the cycle of non-compliance.
Utilizes the least intrusive involuntary actions first when voluntary options are exhausted.